Fuel level sensor LLS
One of the most important component of our system is the unique fuel level sensor LLS, which is designed to monitor the level of fuel in reservoirs and fuel levels in stationary tanks for fuel storage, as well as mobile tanks used for fuel transport. The measured fuel level is converted into a digital code which send information about fuel levels to the registrator.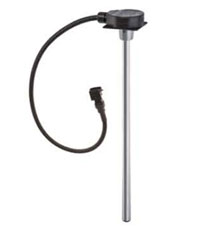 Scope of use and type of fuel
The LLS sensor can be used for various types of fuel: gas, diesel, biodiesel, and other liquid derivate which contain their aggregate state in the operating temperature range.
LLS sensors can be installed in vehicles and tanks meeting all regulatory safety standards.
Components and application
One of the main components of LLS fuel level sensors is the capacity measurement which linearly transforms fuel level data into electric capacity, memo electronic unit. The length of the sensors can be adjusted to the size of the tank, still preserving measurement quality and sensor resolution.
Electronic control unit filters the measured level of fuel, and converts it into a digital code which is sent to further processing.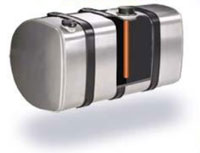 Design
The body of the sensor is made from materials resistant to organic solvent and operates in various temperature conditions (very high to very low temperatures). Measuring sensor (tube) is resistant to corrosion and is made from aluminum alloy. All electrical cables are protected from mechanical and weather conditions. They are simple to connect and set.
Sensor Length
LLS sensors are available in the following sizes: 700mm, 1000mm, 1500mm, 2000mm, 2500mm, and 3000mm, which can be cut and customized to fit each reservoir.